About Us
Advancing Justice in Delaware for 100 years


WHO WE ARE
On June 10, 1920, several hundred Delawareans met at the old Wilmington High School on Delaware Avenue to enact a bold reform agenda for corrections in the First State: the creation of a detention home for untried prisoners, a separate women's prison, a satisfactory probation and parole system, and the abolition of the whipping post. The Civil War and slavery were still living memories for some of them, just as lynching and Jim Crow were contemporary realities. As the struggle for civil rights evolved and intensified over the next hundred years, so did the mission and scope of the Prisoners' Aid Society they founded.
Today's Delaware Center for Justice carries on the tradition of strong, non-partisan policy advocacy that's been in our DNA for over a century, most recently resulting in the historic passage of 11 legal system reform bills in the first half of the 150th Delaware legislature. We're about to launch our boldest agenda yet. DCJ believes it is our individual and collective responsibility to co-create a community that values equity, transparency, safety, and healing. Compelled by the stories of those impacted by structural injustice, DCJ is re-committing to a vision of justice for all Delawareans like we've never known before.
OUR


Mission
We listen, we amplify, and we act to seek justice for all Delawareans through advocacy and services.
OUR

COMMITMENTS
DCJ will listen
We've created a new Policy Coordinator position to lead our policy efforts and connect DCJ to Delaware's grassroots advocacy at every level. We're also purposefully engaging leaders in the First State's most over-policed and over-incarcerated communities to start dialogues that will drive our policy advocacy moving forward.
DCJ will amplify
We will educate Delawareans to change hearts and minds through our own expertise and, most importantly, by sharing the lived experience of those we work with. Our charge is not to impose our idea of justice on Delaware's impacted communities, but instead to amplify the call for justice being made by those directly impacted by systemic injustice and failed policy.
DCJ WILL act
Justice for all Delawareans means equity across all systems. To this end, we will apply strategic and coordinated pressure to dismantle obstacles to justice in our state. DCJ's vital work to reform the legal system will continue undiminished, but we also recognize the universal need for justice. This means access to good jobs, health care, and safe housing for every Delawarean, for safe and just schools, and environmental justice. We believe in second chances, but we just as strongly believe in first chances for all.
---
We will position ourselves centrally in Delaware's critical justice work without reinventing the wheel. Instead, we'll amplify the work already being done and fill gaps in advocacy and service whenever possible.
Lastly, we will continue to provide state-of-the-art, evidence-based programming to our clients, seeking justice for each individual as we seek justice for all.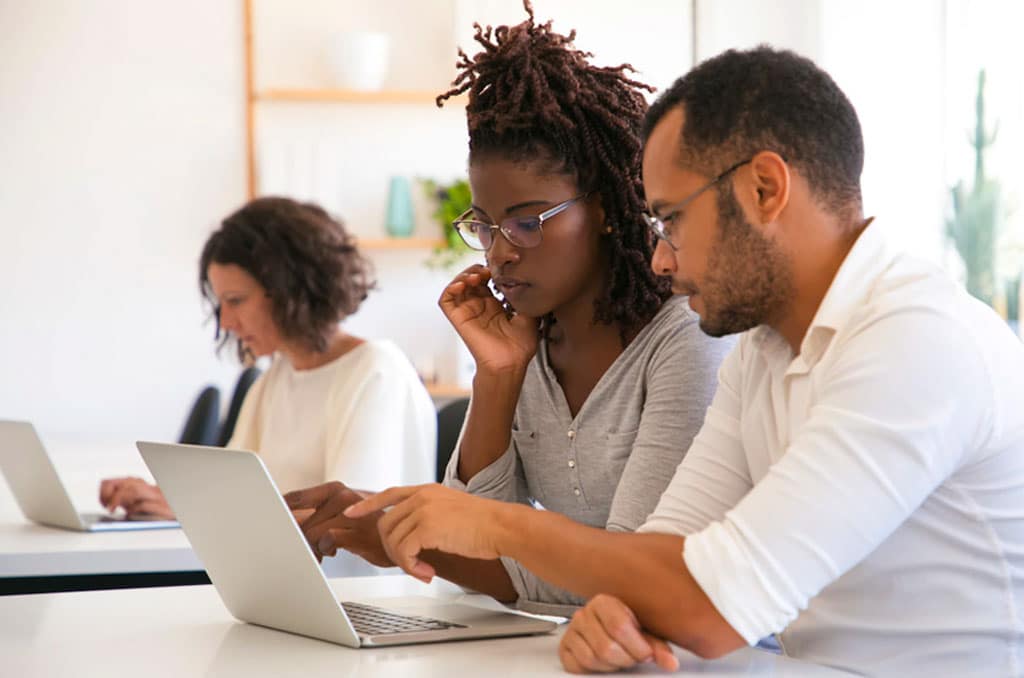 OUR focus
In pursuit of a higher quality of justice, DCJ focuses on issues and actions impacting the legal system, including:
Ending Mass Incarceration and Policing Reform (in both communities and schools)
Bail, Fines, and Fees Reform
Wrongful Conviction Compensation
No Death Penalty in Delaware
Implementing Restorative/Transformative Justice Practices Throughout the State
Ending Systemic Racism
Our Cultural Values
DCJ believes in second chances.
At DCJ, we make strong efforts to instill hope in our clients and constituents. We believe that someone's past does not define them, and our mantra is "progress, not perfection." We intend to recognize that people who are making progress may take two steps forward and one step back. The DCJ staff believes that prisons are overused, cause damage, and limit people's ability to avoid future wrongdoing. Our belief in restorative justice includes holding people accountable, but also forgiving and letting go. We seek to address trauma with all the clients we work with, whether they are victims or individuals who have committed harm.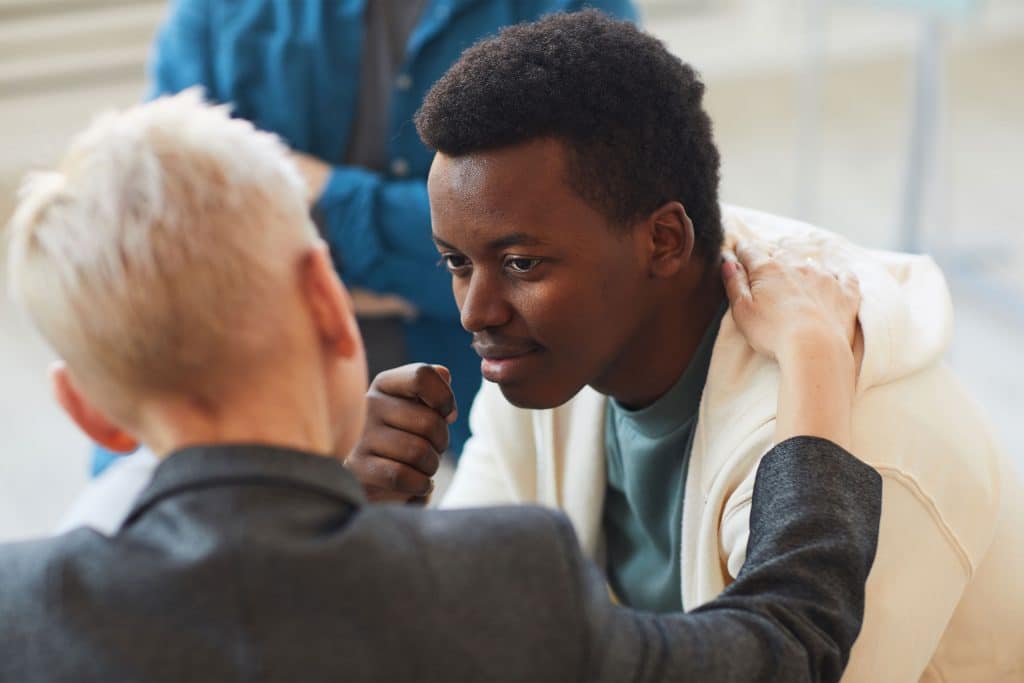 DCJ strives to be a safe environment.
We aspire to have an office culture that is shame resistant and non-judgmental and that allows staff and clients to be compassionate and vulnerable with each other. We attempt to promote this feeling by working hard to have a warm, caring, fun, friendly environment where humor is used and where all are treated with dignity and respect. We want all clients and staff to be comfortable being authentic. We make strong efforts in practicing active listening to help individuals feel heard. Because of this environment, we need not be afraid to share anything or challenge each other because it is not coming from a negative place. We practice mindfulness activities such as breathing and "being present" to cultivate a feeling of safety.
DCJ strives to be a place for high performance and accountability.
DCJ aims to be a workplace that cultivates a high professional standard. We wish to be accountable to our clients because we value them greatly, and we recognize that we owe it to them to provide the best possible programs to best serve them. DCJ strives to have data that is accurate and reflects programs that work. We hold ourselves and each other accountable by constantly evaluating our results and our approach to see if what we are doing is working. We work hard to manage our expectations, engaging in dialogue when change is necessary. We are process aware and goal-oriented. We challenge ourselves to be flexible and adaptive.
DCJ strives to be a place of innovation and creativity.
We seek to encourage and embrace innovation and creativity. We are determined to pursue an environment that is spirited, energetic, and flexible. Our innovative approach with the diverse set of clients we work with means that we view each client as the expert in their own "case," meeting them where they are.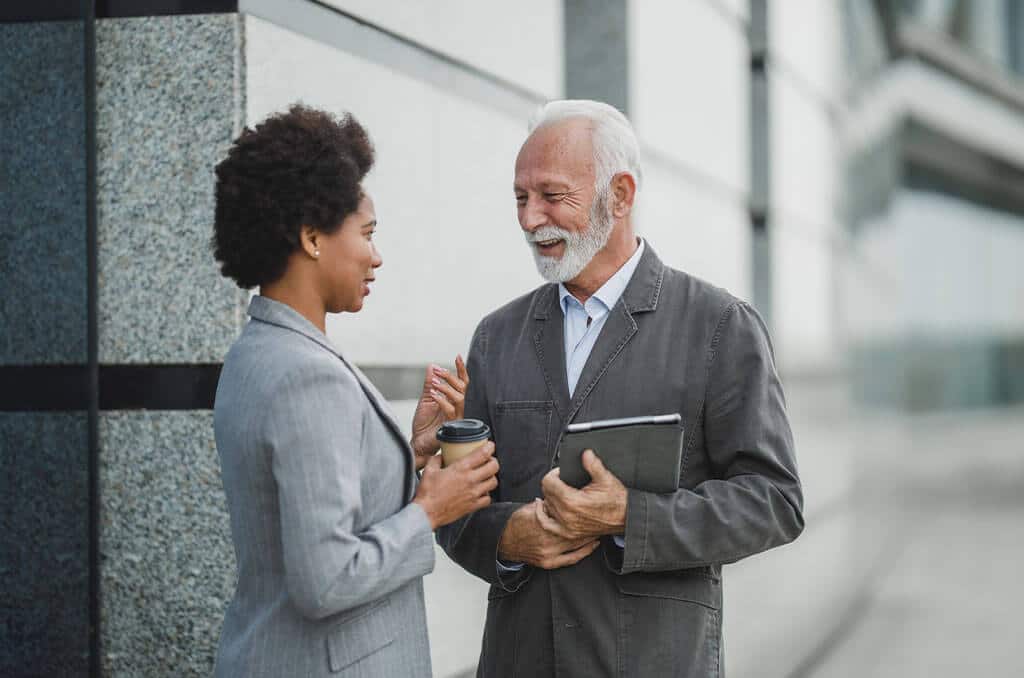 DCJ strives to be a place of integrity.
Our staff members have strong moral principles which include being honest, doing the right thing, exhibiting good character even when nobody's looking, and modeling good behavior in order to be an example to others. We strive to make our beliefs, words, and actions cohesive, coherent, and consistent. We are willing to go against the crowd if necessary to do what is right–even if others say it is wrong.
The Road Ahead
We have the opportunity and the capacity to realize a new way of being in our state. We have the people, resources, and latent ability to make this happen. Our next step is to launch a coordinated effort—to listen, amplify, and act—and actualize this new reality.

Imagine economic justice at every level, with safe, affordable housing and job opportunities for all. Equitably funded schools with counseling and support in place of a racist school-to-prison pipeline. Policing that instills a sense of safety instead of fear in Black and Brown people. The end of mass incarceration in Delaware with arrests and convictions that—when necessary—no longer overrepresent people of color. And a legal system where reentry is a series of opportunities instead of barriers.
Get Involved
Our primary role in Delaware is to offer a safe, compassionate, and non-judgmental environment that encourages and supports the vulnerability of our clients. We listen, amplify, and act to move towards justice for all Delawareans. Click below to learn more about the work we do.